South Carolina Litigation Lawyers
WE HELP YOU FACE LEGAL DISPUTES THAT AFFECT YOU OR YOUR BUSINESS
Our Litigation Team members carry out the firm's litigation and appellate practices at all levels of Municipal, State and Federal court systems. The following are examples of some of the areas in which we have cases:
CIVIL LAW
Personal Injury
Medical Malpractice
Wrongful Termination
Contract Actions
Insurance Bad Faith
Unfair Trade Practices
Real Estate Litigation
Environmental Law Litigation
Compliance with State and Federal Environmental Regulations
State and Federal Constitutional Rights
Discrimination Actions
Deprivation of Property Rights
Maritime Insurance Litigation
Sherman Antitrust Act Multidistrict Litigation
CRIMINAL LAW
Criminal Offenses
Traffic Violations
Drunk Driving
Municipal Ordinance Violations
GOVERNMENTAL LAW
Municipal Law
Representation of Governmental Entities
Government Regulation and Compliance
Municipal Annexation and Land Use Issues
Tort Claim Act
LITIGATION FEES
Harvey & Battey provides flexible litigation fee arrangements which include contingent fee contracts and competitive hourly billing schedules. Please contact us to discuss your legal needs and to determine the fee arrangement that best suits your situation.
COMMON LITIGATION QUESTIONS:
Q: If I sue someone or a company can the court award me my attorney fees that I incur if I win?
A: In most cases you may only be awarded attorney fees and costs of suit when a statute or contract provides for an award to the winner. Most statutes and contract do not provide for an award of attorney fees but some do. Make an appointment and we will be able to determine your rights and obligation.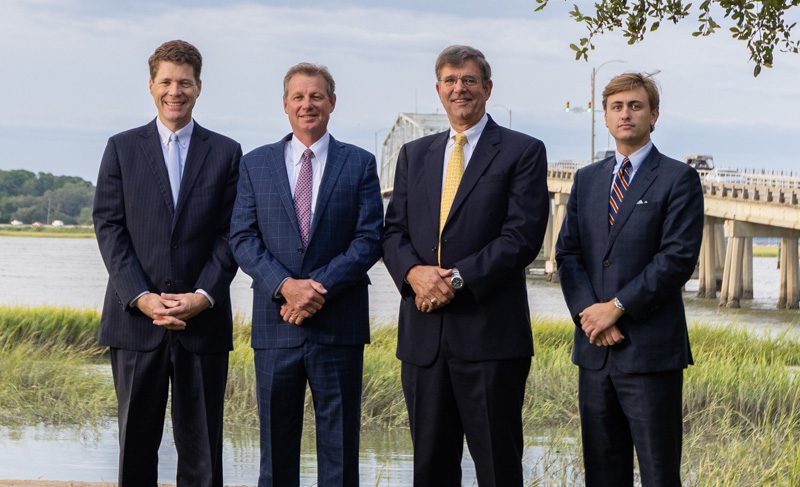 Schedule a Consultation
For more information or to discuss your case with an experienced litigation lawyer at Harvey & Battey, call (843) 524-3109 or click the button below to contact us online.
MEET HARVEY & BATTEY'S LITIGATION TEAM
Harvey & Battey's Litigation Department strives for a result that is in the client's best interest, whether the client is an individual, a corporation or a class. Each member of the Litigation Team is committed to maintaining a close relationship with his or her clients and to keeping the client advised of all developments within the case and relevant developments in law. When appropriate, our attorneys may suggest alternative dispute resolution, mediation or arbitration.