Child Custody and Support Lawyers in Beaufort, SC
PROTECTING YOUR INTERESTS AND YOUR CHILD'S WELL-BEING
As a parent, you want the best for your children. Therefore, when a custody or child support issue impacts your own child, it is important that you work with an experienced, compassionate child custody lawyer who understands your unique situation and the complex SC child custody laws, and is committed to helping you reach a positive resolution.
At the law firm of Harvey & Battey, P.A., in Beaufort, South Carolina, we have been handling child custody and support matters for clients throughout the Lowcountry area since 1922. We are dedicated to protecting your interests, as well as the well-being of your child. Contact our office to schedule an initial consultation regarding your specific circumstances.
CHILD CUSTODY IN SOUTH CAROLINA
Whether you are seeking child custody as the result of a divorce or other action, we can help. In South Carolina, the court can award joint custody, which means both parents have some decision-making authority. Or, it can award sole custody to one parent and give the other visitation rights. Our child custody and support attorneys work with mothers, fathers and other relatives to obtain favorable outcomes for clients and the children involved. 
UNDERSTANDING CHILD SUPPORT PAYMENT GUIDELINES
Child support payments are determined by a specific formula which takes several factors into consideration. Issues affecting the payment amount include:
The number of children requiring support
Medical and dental expenses
Education costs
Certain situations justify a deviation from the support guidelines, such as if the parent paying has other support obligations, the child has special needs or there is a significant disparity in income between the two parents. Our attorneys can determine the child support amount and, if appropriate, help you achieve a deviation from the formula.
CAREFUL GUIDANCE – STRONG ADVOCACY
As a parent, you will have much more say in matters concerning your child (or children) if you are able to reach an agreement through negotiation. If the matter proceeds to court, a judge who does not know you and your child will make these major decisions. Our attorneys work diligently to help parents settle child custody and support issues outside the courtroom. However, we are prepared to go to trial when negotiation does not yield a satisfactory result.
COMMON QUESTIONS ABOUT CHILD CUSTODY AND CHILD SUPPORT ISSUES
Q: What are the main types of child custody in South Carolina?
A: There are two main types of child custody in South Carolina: joint custody and sole custody. The court can award joint custody (both parents have some decision-making authority) or sole custody to one parent and give the other visitation rights.
Q: How can I get sole custody in South Carolina?
A: Sole custody means one parent has the right and responsibilities for major decisions concerning the child, without consulting the other parent. As a parent, you may file for sole custody as part of a divorce, separate support and maintenance, paternity proceeding, or independent child custody action. However, all require a petition that requests sole custody of the child and gives reasons to grant the request. There are many factors that will be considered in your unique case and multiple steps to take in order to get sole custody, and that's why we recommend working with an experienced South Carolina child custody lawyer.
Q: How does child support work in SC?
A: In South Carolina, child support (which is payments made by a noncustodial parent for support of a child or children) is determined by considering the income of both parents and is based on gross income. Other factors that are considered in determining the support amount include child support previously ordered for other children, alimony, the total number of children in the home, child care costs, health insurance, and extraordinary medical expenses. Each case is unique, so working with an experienced attorney will help you to understand all of the factors that may be considered for you and your family.
Q: Which parent has to pay child support in a joint custody agreement?
A: In a joint custody arrangement, one parent may be required to pay child support. However, it is typically the non-custodial parent who makes child support payments. When custody is split evenly, or as close to joint custody as possible in South Carolina, the parent with the higher salary will pay child support to ensure the same level of financial support is provided in both homes. When working with our child support lawyers, we'll review your unique case and provide more guidance on child support for your family's specific situation. 
Q: How can a family law attorney help with child custody and support?
A: Hiring a family law attorney for any custody agreement has its benefits. They'll not only provide peace of mind but also help make the process as smooth as possible for all involved. Your child custody and support case is unique, so working with an attorney who is experienced in child custody and support arrangements can help you consider many different factors involved as well as help you understand your rights and responsibilities and the rights of your child.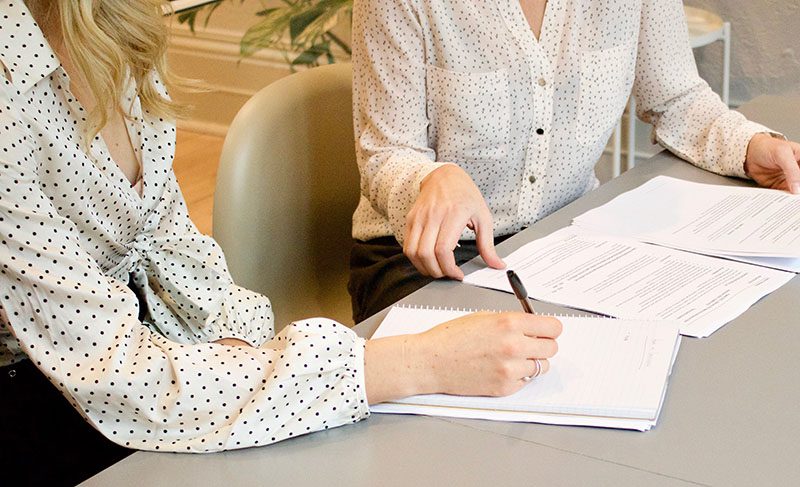 Schedule a Consultation
For more information or to discuss your case with a lawyer at Harvey & Battey, call (843) 524-3109 or click the button below to contact us online.