Beaufort, SC Divorce Attorneys
DIVORCE ATTORNEYS IN BEAUFORT, SOUTH CAROLINA
GETTING A DIVORCE IN SOUTH CAROLINA
A divorce is disruptive to your life, your finances and your relationships with your children. The Beaufort law firm of Harvey & Battey, P.A. has deep experience in South Carolina divorce law, including legal guidelines governing divorce and division of property. You can rest assured that your concerns will be handled with personal care and in the strictest confidence by our trusted divorce attorneys.
GROUNDS FOR DIVORCE IN SOUTH CAROLINA
South Carolina law requires specific grounds for divorce. While no-fault is available as one of the grounds, it requires a full year of separation before you can be divorced. Other grounds for divorce include adultery, habitual drunkenness, desertion or physical cruelty. Contact our team for more information on the grounds for divorce in SC.
RESOLVING DIVORCE ISSUES
We have wide ranging experience in family law, and we will work as civilly as possible with your spouse's lawyer to reach a reasonable settlement. It's an advantage to reach a settlement in a divorce case, especially when children are involved. It is our philosophy that two parents can reach a better decision than the family court can. However, when settlement is not possible, our divorce attorneys are prepared to take your case to court.
MARITAL AGREEMENTS
Our experienced Beaufort lawyers can assist you with the preparation of marital agreements, including Prenuptial Agreements and Separation Agreements. We often work with active duty service members and their spouses.
CHILD CUSTODY & SUPPORT MODIFICATIONS
Circumstances may change in the years after your divorce. If you need to change child support, child custody or visitation after your divorce, our lawyers will be there to help you.
Common Divorce Questions:
Q: How much will it cost to file for a divorce in SC?
A: The most significant indicator of cost for a divorce is the contentiousness of the action. Generally speaking, the more parties disagree on how to resolve their issues, the more expensive their case will be.
Contact us today to discuss your situation and find out how we can best serve your legal needs.
Q: What are the reasons for divorce in South Carolina?
A: The five grounds for divorce in SC are: adultery, physical cruelty, habitual drunkenness, desertion, and one-year's continuous separation.
Q: Do I have to wait a year to get divorced?
A: While the court may technically grant a divorce on the grounds of adultery, physical cruelty, habitual drunkenness or desertion three months after the action is filed, it is rare that this occurs in such time frame. A divorce action on these grounds is more likely to be contested by the defending party. When an action is contested, the process for preparing the case for a final trial necessarily takes more time than one which is uncontested. The parties must gather and analyze evidence and engage in mediation prior to even requesting a final hearing date. Add to that the fact that available court time is limited. Thus, even though the court has the authority to grant on divorce on these grounds as soon as three months after the case is filed, litigants should expect the process to take a year to complete.
Q: Can my spouse and I use the same lawyer?
A: No, an attorney is not permitted to represent both parties to a divorce in S.C. However, both parties are not required to have a lawyer. One or both parties may represent themselves.
Q: What is considered habitual drunkenness in SC?
A: The law defines habitual drunkenness as "frequent and repeated intoxication by excessive indulgence in intoxicating liquor." In order to get a divorce based on habitual drunkenness in South Carolina, you must prove that your spouse's drinking habits have caused significant problems in your marriage. This can be a difficult process and requires gathering evidence. Speak with our trusted attorneys at Harvey and Battey to learn more about filing for a habitual drunkenness divorce in SC.
Q: What are the different types of divorce in South Carolina?
A: There are two types of divorce in South Carolina: fault-based and no-fault. No-fault divorce requires a full year of separation before you can be divorced. Fault divorce must meet the requirements of one of the other grounds for divorce including adultery, physical cruelty, habitual drunkenness, or desertion.
Q: Can you get a divorce in South Carolina without a lawyer?
A: You can file for both a contested or uncontested divorce in South Carolina without a lawyer, provided you and your spouse meet all of the requirements. Uncontested divorce, also called a "simple divorce" in South Carolina, means that you and your spouse agree on all of the issues required to end your marriage. Although this is possible, working with an experienced and knowledgeable divorce attorney is often the better option since marriage involves many legal and financial rights. We want to help you get the best possible personal care for you and your family's future.
Q: Does South Carolina require separation before divorce?
A: South Carolina does not require a formal separation before filing for a fault divorce. However, a no-fault divorce does require a full year of separation prior to your divorce.
Q: Is mediation required for divorce in South Carolina?
A: Mediation is now required in most Family Court cases, including divorce and child support disputes. Contact us to speak with our team of experienced divorce attorneys to learn more.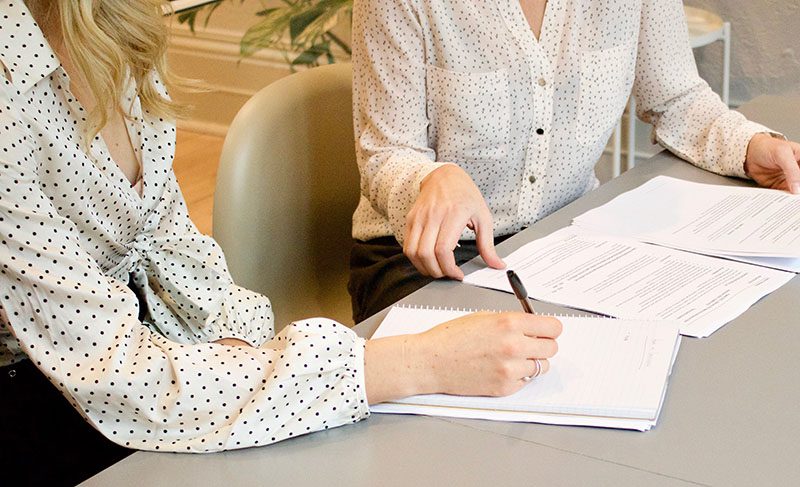 Schedule a Consultation
For more information or to discuss your case with a lawyer at Harvey & Battey, call (843) 524-3109 or click the button below to contact us online.